Dear friends of sustainable consumption!

Your Fashionrebel has taken the trouble to see how sustainable his consumer behavior in terms of clothing has prospered.

The Fashionrebel is of course me and I call myself so, because I try to become more and more sustainable with my consumption behavior in terms of wardrobe and to declare war on the throwaway mentality in fashion, also called fast fashion!
In my eyes, it is irresponsible what we produce for useless (textile) waste on earth and thus at the same time unnecessarily waste valuable resources and pollute or even destroy nature.

Meanwhile, most produced textiles are of such poor quality that they are not even suitable for a second-hand run, let alone for recycling.
The fashion industry is responsible for about one-fifth of the world's water pollution. That's shocking!
Not to mention the working conditions of workers mostly women workers in textile factories especially in Asia. I remember the Rana Plaza collapse in 2013.

For me, the rethinking started about 10 years ago. I always liked shopping for clothes, just for fun, not necessarily because I needed them. But there came a time when my wallet became very tight and I started to think carefully about what I can still spend on clothes!
In this time, my carefree previous shopping habits benefited me, because I had enough in my closet for the time being. I only had to go shopping when I really needed something urgently, which unfortunately led to the fact that I could only afford the cheap discounters. Or second hand stores. But here you don't always get your favorite parts in the right size. I avoided going shopping, so I was not even tempted to spend money on poor quality clothes.
However, I was missing something! I always loved going to the stores because it was so inspiring to discover new fashion and buy pieces that made you feel like you were reinventing yourself! For me, it was always a creative act of self-realization!
And that was when I started thinking that I could finally sew my own clothes again, like when I was a teenager. That had always been a lot of fun for me. I don't really know anymore why I didn't continue doing that. Probably because shopping was easier…LOL! Because I still bought fabrics from time to time.

It was only 8 years ago, when my mother gave me her sewing machine, that I really started to make my own clothes.
Then it suddenly clicked!

Since then I sew more and more clothes for myself and because it is a lot of work, I think very carefully about what I want to sew. :-)
Sewing for your own wardrobe is now also not exactly the cheapest solution, but it gives me so much when I create something with my own hands. And the creative also does not come too short. I can give free reign to my creativity through sewing.
And I protect the environment when I only sew or buy what I really need. My fashion muse, the incredible Vivienne Westwood, who sent this catchy request: "Buy less, choose well, make it last!" out into the world, is a great inspiration to me! That's why I'm also sewing this plaid coat in her honor.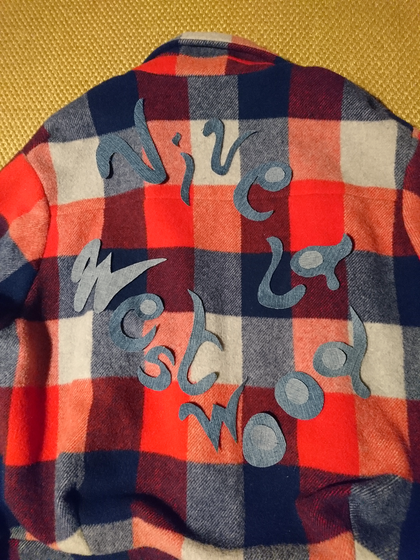 But now I finally want to start with my sewing and buying balance 2019.

I have the following cathegories set up:


1. self-sewn clothing, which is finished.

2. self-sewed parts that are not yet finished, so-called UFOs.

3. second-hand bought clothes

4. new bought things

5. new bought fabrics!

6. what I gave away?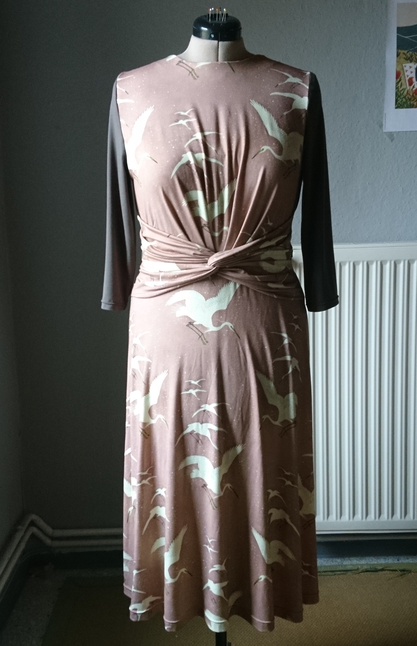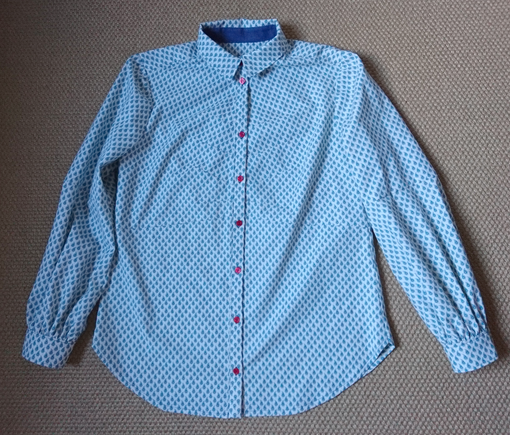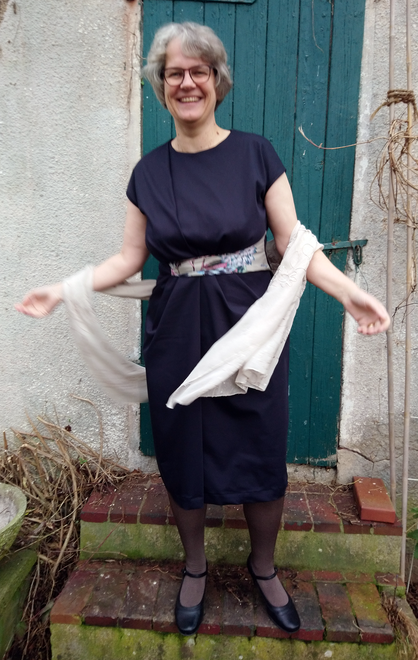 I have not sewn very much last year by my standards. This year, other projects were in the foreground!
It has become four parts:

1 dress made from jersey fabric I bought myself last year, worn twice.

1 shift dress made from cotton stretch fabric I got as a gift plus the rest, worn once

1 blouse made of cotton fabric, from my mother's stash plus remnants (see photo), worn regularly

1 turtleneck made of knitted fabric I bought myself last year, which I also wear regularly (see photo at the top together with the cardigan)


I hope to wear the dresses more often this year. I'm not worried about the other two pieces because they combine very well with pieces from my closet.
I now pay a lot of attention to making sure that the newly sewn pieces fit in well with my existing wardrobe.
I would say the sustainability balance is reasonably right here.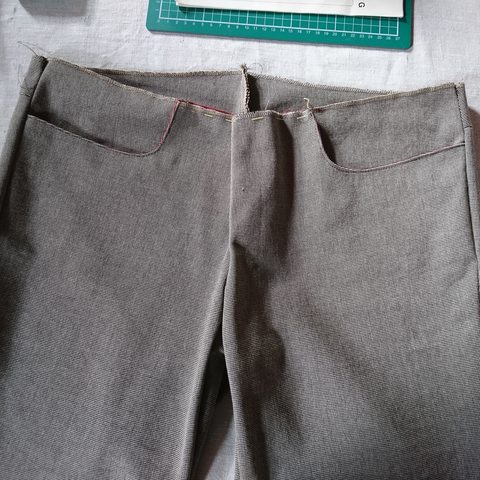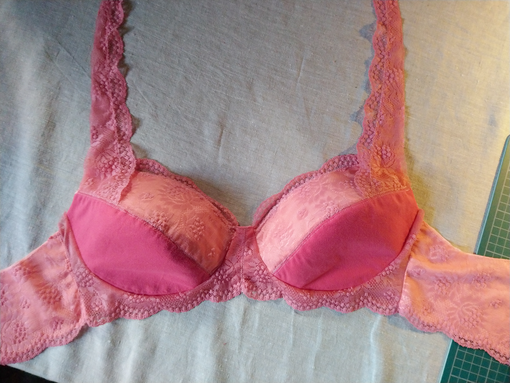 Now it's the turn of the UFOs, these are the parts that I have not finished sewing this year:

1 coat (see picture above) from a checkered wool fabric from my mother plus scraps.

1 pair of trousers from a bought fabric from which I already sewed a skirt plus scraps

1 bra from bought material and a jersey remnant
Of course I hope to finish all the pieces this year. Especially the coat has been UFO for way too long. But next year it has to go with me to fashionweek! As a slowfashion Statement-Piece, as it is so beautifully called in the jargon! :-)))
The bra is actually almost finished. I was only missing a small accessory, which is why I had to put it aside for now. The sewing itself is not that difficult.
For all three UFOs I always tried to use scraps from my fabric stash. For the bra, for example, it is jersey remnants from old t-shirts that no longer fit me.
The coat contains very deliberately scraps from an old pair of jeans of mine on the lapel and in the application I use them too!
For the pants, I use fabric scraps for the pockets.

So here the sustainability balance is also not so bad - if the parts would have been finished...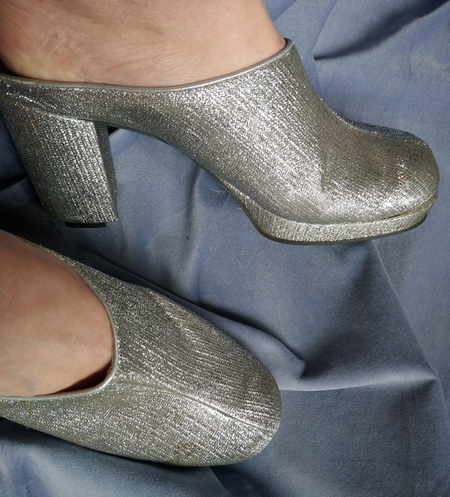 This is about stuff I bought second hand:

1 pair of disco shoes that still need to go to the cobbler

1 pair of skates

both from the garage flea market.

I couldn't pass by the disco shoes. Unfortunately, they are still unworn under the bed. But I solemnly vow: This year they come to the cobbler and then off to the dance floor!
The skates I also bought more on the principle of hope for a nice frosty winter, so that I can finally slide on the Spreewald flows. Will probably remain a dream, but if so, I have them at least handy. By the way, there's nothing wrong with them. They look like new!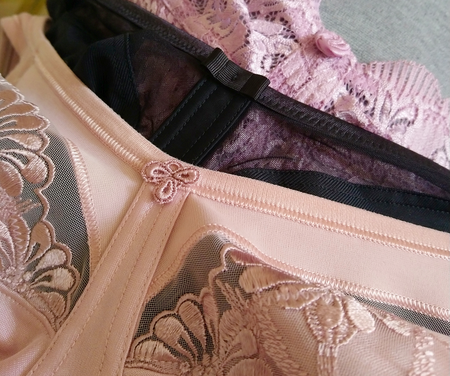 I know that I could also sew all these things myself. But some clothes you just need from now on, or I have no time and desire to do so, such as underwear...although you could sew well from scraps. Well, maybe next time.

Here's the list of what I bought:

2 slouchy pants from the department store

12 underpants from the department store

3 bras from the specialty store

3 pantyhose from online mail order from England

1 pair of pantyhose from a department store

1 pair of cuffs from a Spreewald fashion designer

1 Christmas beanie from a discount store

1 pair of alpaca stockings from the Christmas market

1 pair of summer trousers, 1 T-shirt, 1 hair band from a discount store

1 biker style cardigan eco and fair produced

1 pair of red boots from the shoe discounter

With this list I have a guilty conscience. Except for the cardigan, I can not say at all whether the items were produced fairly and ecologically. I assume that there are at best a few exceptions.
With the underpants I am very annoyed that I bought them at all. They went totally out of style after the first washing. I only wear them when everyone else is in the laundry. I'll probably recycle them somehow as leftover material in self-sewn garments.
Everything else, however, gets worn regularly until it falls off my back or gets passed on.

What I'm most excited about is that I finally ventured into a specialty bra store. Because now I have great bras that fit me really well. This immediately inspired me to sew myself the bra mentioned above. But I don't think I'll become a friend of that. That is too costly for me in the production. However, I want to pay more attention to more sustainable materials when buying new bras in the future. There is a lot of polyester involved!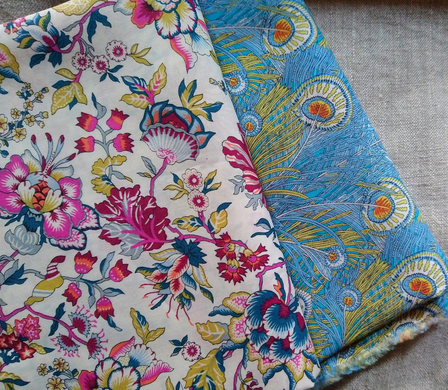 What can't be missing from this list, of course, are the fabrics I bought last year:

8 fabrics for clothing

6 fabrics for smaller projects

From the clothing fabrics I have sewn one. All the others are still sitting nicely in the fabric stash, waiting for the right project.
I find it hardest to restrain myself when buying fabric. Most of the time I buy the fabric because I just like it. That I already have the pattern and buy the right fabric for it, happens rather rarely. I usually find something in my rich fabric stash.
When it comes to buying fabric this year, I have firmly resolved to sew more of the fabrics from my stash. That will not be easy. And if I do need something, I will look for more ecologically and fairly produced materials. Unfortunately, there is not yet so much choice of stores and fabrics.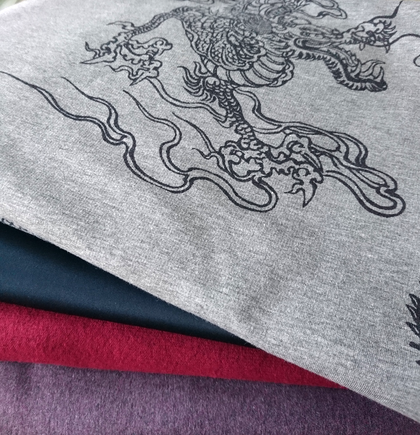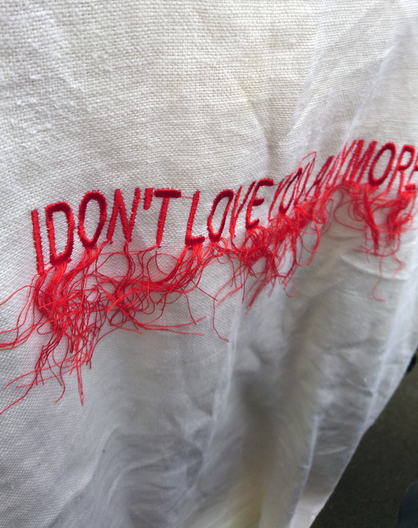 What have I cleaned out or given away and where?

Unfortunately, I have not documented as well as all the items before, lol! Out of sight out of mind, you could say ...
In any case, I first scanned the old bras for still usable materials and cut off, for example, hooks and eyelets and stored for recycling. The rest ended up in the trash can.
A few pants that were too tight for me, but still wearable, I gave to my sister for the thrift store in her town. You can even get a few euros for them. She's been doing that for quite a while with her discarded stuff. Very exemplary!
Then I remember that I had to dispose of some really very very regularly worn much loved red sneakers in the trash can. Sniff! To console myself, I bought the red boots mentioned above.
I'm also going to take pictures this year of the stuff I'm giving away, so I can post a picture of that next year, too. Otherwise, you'll all be back to saying, "Well, anyone can say that!" :-) Right?


My conclusion:

I think you can tell I'm making an effort to make my wardrobe as sustainable as possible.
I'm buying less and less, but I want to discipline myself even more here, especially when it comes to buying fabric, and continue to reduce my fabric and remnant stash.
I will continue to review my wardrobe to see what I really need.

Somehow, I also want to continue to have fun with fashion and finding style and not just look at everything from a sustainability perspective. That sounds so terribly reasonable and boring, but maybe this year I'll find a good balance to combine both. I'll tell you about it next year!

How does it look like with you? I would be very interested to know!


Sustained warm greetings,

Griselda K

-Humorous Fashion Rebel-